Oranga Tamariki therapy dog helps kids
Published: May 4, 2023 · Updated: May 4, 2023
Juliette Pineda is a therapist for Oranga Tamariki at Puawaitahi, Auckland. She works with tamariki to help them heal from trauma with the help of Yazzy, a trained therapy dog.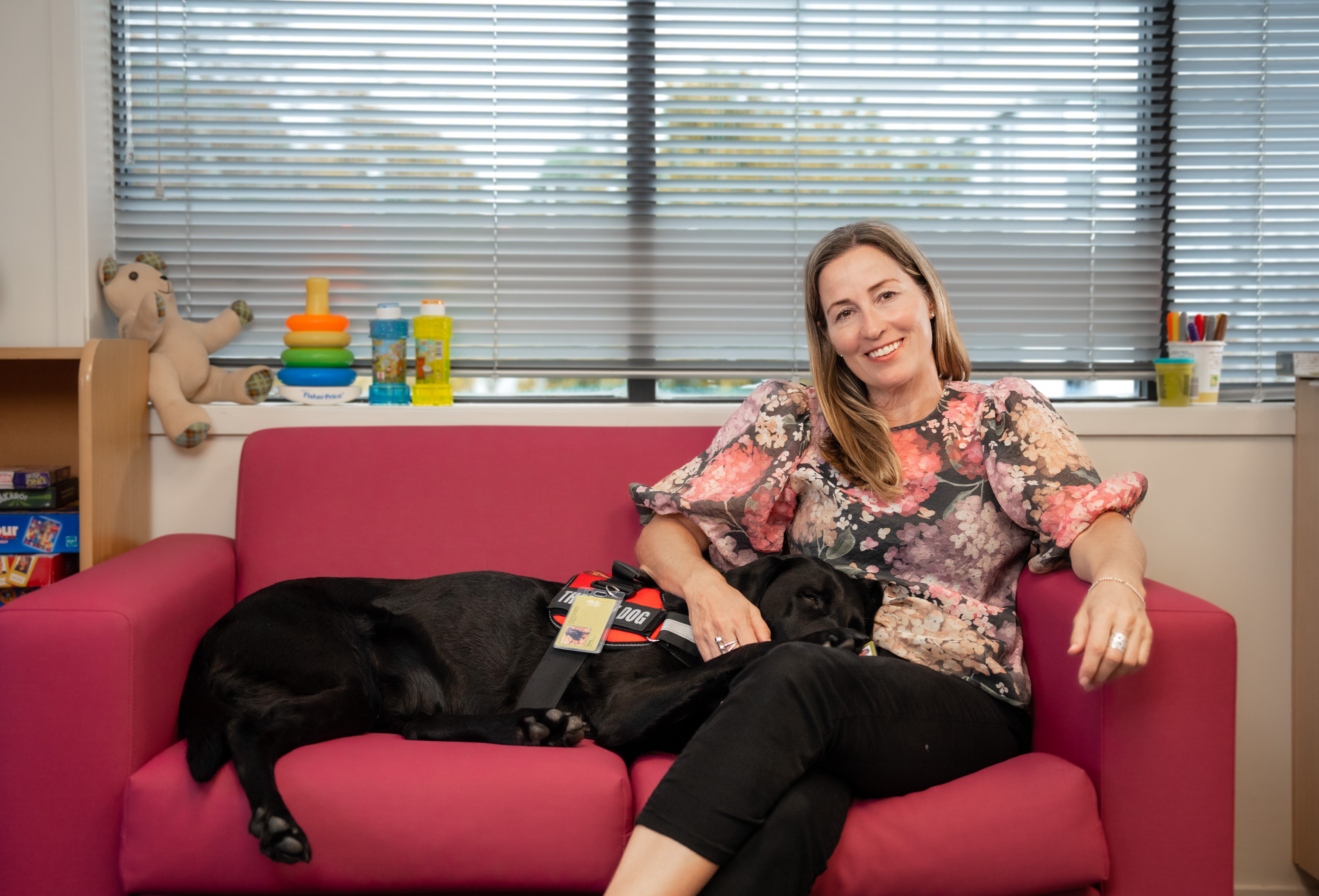 Collaboration is key
Many people don't realise that Oranga Tamariki employs more than 70 therapists, psychologists, and specialist child interviewers as part of its Specialist Services team.
One of those therapists is Juliette Pineda, who works at the multi-agency Puawaitahi, opposite Starship Hospital in Auckland. With a focus on child-protection, Puawaitahi is also home to the Police and Health; a child-friendly one-stop-shop for kids who may need a medical examination, a forensic interview, or a psychological assessment or therapy.
Last year Oranga Tamariki signed an agreement (Oranga Tamariki Action Plan) with five other Government agencies (Ministry of Justice, Ministry of Social Development, Police, Health, Ministry of Education) to work to prioritise support and services for tamariki and whānau with the greatest needs.
Yazzy is trained to give hugs
Therapist Juliette Pineda works with children to help them heal from trauma. She also works with families to help them stay together, safely. Yazzy, a trained therapy dog, is Juliette's co-worker and, in her words, 'one of the best employees at Oranga Tamariki.'
'Yazzy makes my job easier - she's kind of like my co-therapist,' explains Juliette. Yazzy provides unconditional love and acceptance and offers affection to tamariki. She is trained to initiate contact on command – which can include a warm, welcoming hug.
'If a child is sitting on a chair, I invite her to give them a hug, they pat their leg and say, "please hug me". She'll jump up and lean on the child, and she's lovely and warm, and heavy. She makes kids feel safe.'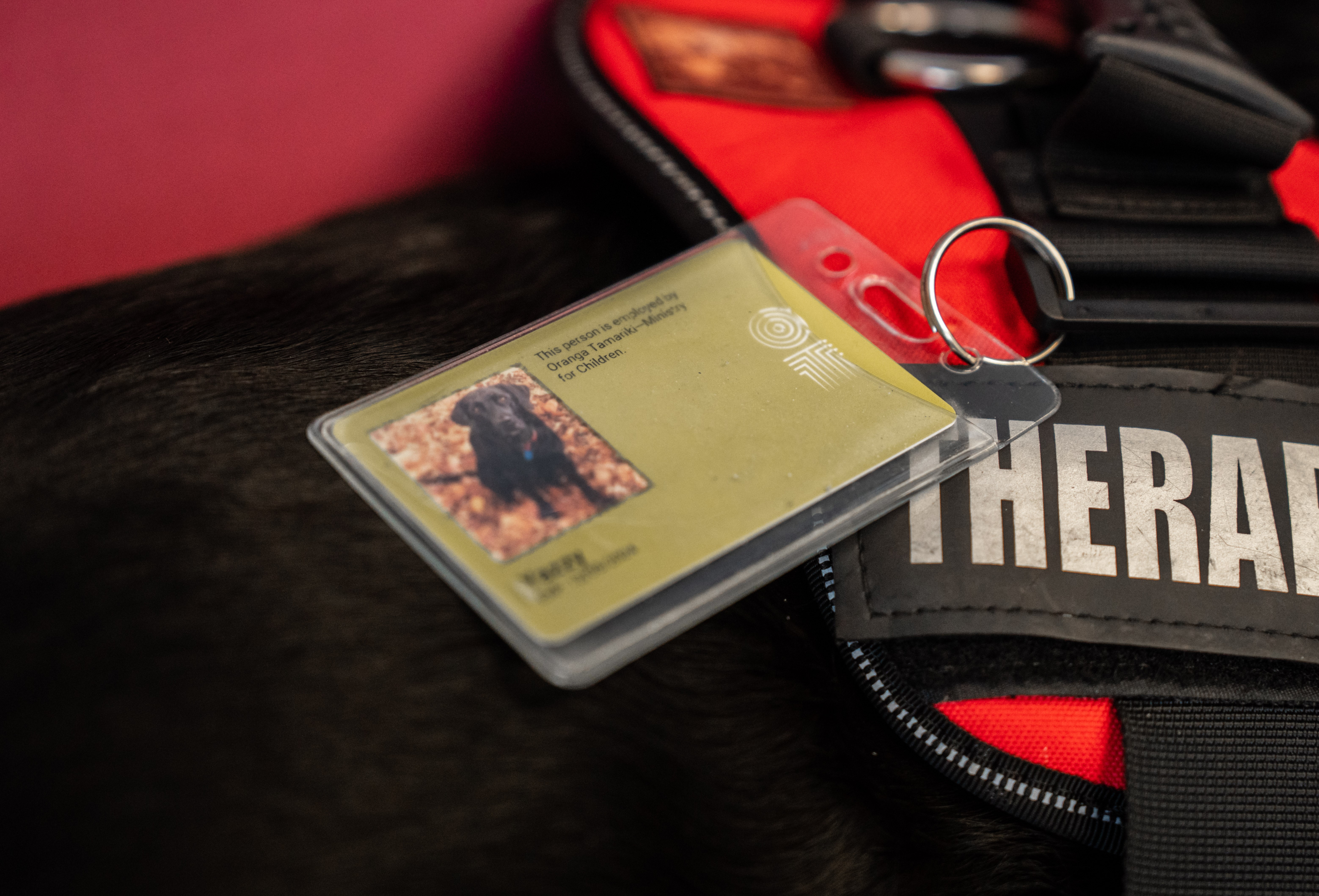 Helping kids heal
Juliette has been a therapist at Oranga Tamariki for 8 years.
'I got into working in child protection because I used to hate opening a newspaper and reading that something awful that had happened to a child, that a child had been hurt, and I wanted to do something about it.'
Children referred for therapy may say, 'My mum chose drugs over me', or 'I got dumped at OT' or 'I'm unwanted'. 'It's reworking that, so helping a kid understand you did nothing wrong, you are wonderful exactly the way you are. Your parents love you … something has just gotten in the way'. Sometimes intergenerational abuse or violence, a drug addiction, or a parent's own trauma interferes with their ability to safely care for their child.
Juliette says she wishes Oranga Tamariki didn't need to exist - but says that is not a reality. 'This planet will always need child protection. Kids need to have their voices heard and they need to be kept safe.'