Caregiver stories
Just as every child is different, so too are our caregivers. There's no 'right' way to care for tamariki. Caregivers come from all backgrounds, and ways of life. The rewards are great – just so long as you have aroha, patience and a desire to learn.
Michelle's story
Michelle is a caregiver in Wellington, caring for five children – one boy and four girls, aged between 20 months and seven years old.
Her style of caregiving has always been based around a carefully planned routine: 
"Routines are big for me. Also they help the children to have more structure and it helps them to feel more secure in whatever's going on."
Her days are run just like any family.
"In the morning all the children get up. They get dressed, have breakfast and then we get them all ready for school or daycare. Pretty much when we come home it's dinner time, then bath time, then bed time. Sometimes they get to watch TV, but normally not. And then, yeah, it's everyone into bed."
The house rules are equally clear.
"We're not allowed to hurt other people, we've got to be respectful of other people's things as well."
But it's not all serious. Fun comes in to it too. 
"I'm quite, I wouldn't say comical, but I like things light-hearted. When children come into care, they've had to deal with a lot of stuff. And sometimes they just need to know that they can relax and so even though I have a strict routine, I still like them to know that they can be themselves."
Dinner time is when the whole family gets together.
"The children take turns saying grace, karakia or karakia in Samoan, so they choose what they want to do. That's part of me. I think that's important."
Michelle says saying this gives them grounding, and helps them to appreciate that not everything comes that they want, and even little things like food are something to be appreciative of.
Also, two of the girls Michelle looks after are of Māori descent, and so it provides a link to their own culture, and to hers. 
"When I was looking for my links to my own whakapapa, I was talking to one of my nannies on my marae, and the nanny knew the grandfather of a child who was in my care. They actually whakapapa back to the same marae.  Which is just really eerie that a child that I had no idea was related to me, was in my care. And then I actually made that connection for her."
Knowing where you come from is high on Michelle's list of gifts to give to the children she cares for.
"The reason that it's important to know where you come from is that it does give you that stability. You might be here, but your ancestors were there. You're a continuation of something that had already begun. And it helps you to understand that you're not alone, and that before you were even born, people knew that you were coming. They knew how important you were. 
"It takes you from being a person who's all by themselves, to someone who has all this support around them. Even if they're not always around, you know that they love you and that they care for you."
There are many rewards to becoming a caregiver, but Michelle says one of the most important is when a child finally opens up.
"It's when they are finally able to give you a hug. Are able to show some kind of emotion. Or even are able to cry."
Michelle knows that some of the children that she cares for need a lot more love and care than children who have been brought up in a more conventional way.
"I've been in situations where one of the girls in my care, jammed her fingers and instead of crying just stood there and looked at me. That was horrific for me. Because I've never seen a child be hurt and not be able to cry. And now she's just like anyone else, if she hurts herself she knows that it's safe for her to call out to me that she's hurt, and to me that was a big thing."
It can take a lot for some children to learn to trust you, but when they finally do, that is when you know you are starting to make a difference.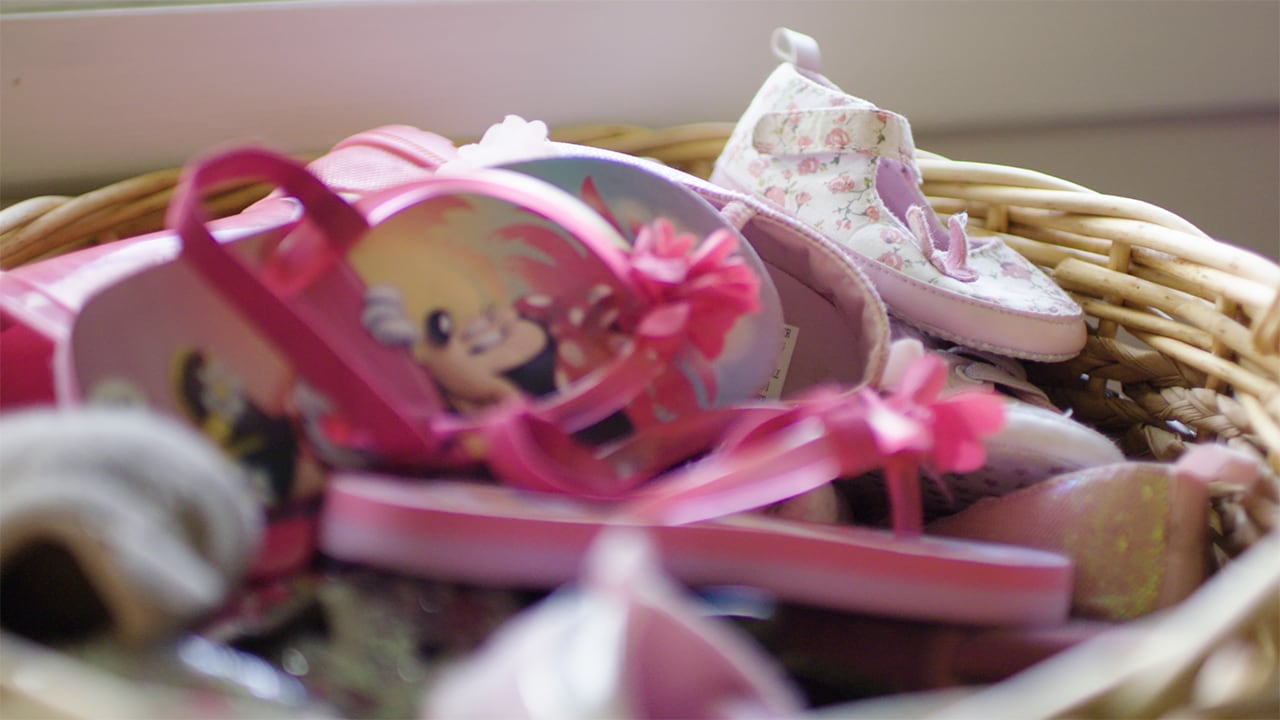 "They are milestones. Them actually trusting you enough to allow you to help them. Those are the moments. That's why I do what I do. That's what I love about it."
Another thing Michelle focuses on is giving the children a real sense of belonging.
"It's really big for me. I like to feel settled somewhere so that's what I try to nurture in children. First of all is that safety – that they're safe and that this is their place. No matter where they've come from, no matter what they've been through, this is their place. This is their family. I promote a whänau atmosphere."
Of course, when you're caregiving family dynamics can often become quite complicated. But it's something that Michelle expects, and has learnt how to handle along the way. 
"The two youngest have a mum and a dad. And their mum, I call their 'tummy mummy'. She's a special person because they came out of her tummy, and their dad is their daddy, because we don't have a father here, so daddy can just be daddy. And it works really really well. I've also shared with both the mum and the dad that the older siblings call the girls their baby sisters, and they don't have a problem with it."
Success for Michelle is about helping the kids to grow into young, confident adults.
"A young adult who can function, who can work, who can succeed in whatever they want to put their hand to. That to me is success."
Michelle understands that good caregiving is about accepting that there is always something new to learn. 
"I've done parenting courses like Incredible Years, which is fantastic on when your kids are being really challenging. And quite a few parenting courses in the Hanen Programme, that pick up on communication. Because no matter what's going on, you can find something good in what they're doing."
"That kind of education is important to me, because even though I am a mum to the children in my care, first and foremost I'm a caregiver, and I see it as a professional role, and for me to provide the best service for the children in my care, it's important that I further myself.
"I went on Incredible Years was because I was having a really hard time with one of the kids in my care, and I thought I need to have more strategies to draw from, and that's exactly why I did it."
She believes it's also important to reflect on what you do.
"If something goes wrong I'll look at it when things are sorted out, and try to sort out how I can do that better." 
It's not all plain sailing. Michelle believes you have to take the highs with the lows, and prepare yourself for them.
"One low is when children leave your care and you've got an attachment to them. You have to be mindful that they're not your children. Because anything can happen, and then they can leave your care. And then there's the part where I'm fine until they go out of the door. And then I can cry and deal with it then."
At the end of the day, becoming a caregiver is all about aroha, stability, and providing a place of belonging. Michelle encourages anyone who thinks they fit the bill to give it a try.
Becoming a caregiver
We're always on the look-out for new caregivers so that we can ensure the people looking after our children and young people are well matched to them. Are you the kind of person we're looking for?
Enquire now