FAQs
Questions you may have about The Prime Minister's Oranga Tamariki Awards nomination process and ceremony.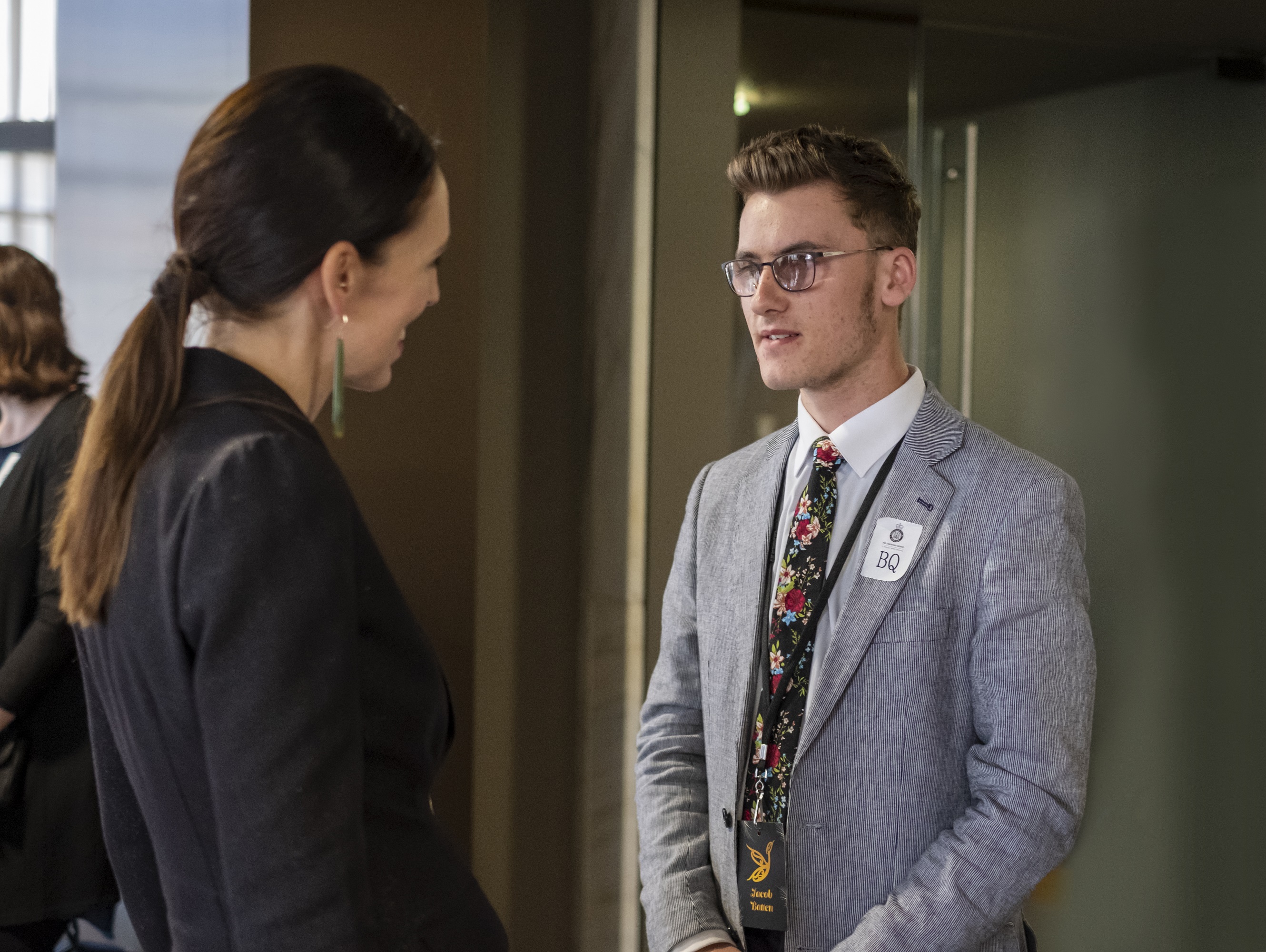 The nomination process
Who can be nominated?
You can nominate any young person who wants to make a positive change and who is:
currently in care or youth justice, or has care experience within the last two years
aged between 15 and 21 years at the time nominations are called for.
Any young person who has been in Oranga Tamariki care, youth justice, or in the care of iwi or NGO providers are eligible to be nominated for the awards.
Who can nominate a young person for an award?
Anyone can nominate the care-experienced young person – including social workers, caregivers, teachers, community members, support workers or other people involved in their lives.
How many young people can I nominate?
There is no limit to how many nominations you can submit.
Please complete a separate nomination form for each young person.
A young person may be nominated for more than one award category, however if chosen they will only be eligible for one scholarship.
How do I choose which award to nominate them for?
The Awards celebrate young people in how far they have come, but more importantly how much further they can go. Our award categories acknowledge the path they may like to take.
Talk to your young person about their hopes and aspirations to determine the category that best suits how they see their future looking.
Does my nomination need to be approved?
If you work for Oranga Tamariki, your site manager will approve your nomination before you submit it.
What happens after I submit a nomination?
First we will complete a background check on the young person. Then a selection panel will read all nominations and meet to choose the award recipients.
Once award recipients have been selected, you will be called to let you know if your nomination has been successful and to discuss next steps.
Unsuccessful nominees will still be acknowledged to ensure they are recognised for their nomination and positive contribution.
What can I do to provide the best chance of my nomination being successful?
The selection panel love to see nominations that show a young person's potential and determination to achieve success, or who are excelling in their chosen field. We encourage you to involve your nominee in their nomination, and include personal touches from the young person, including photos, artwork or video
Tips for submitting a good quality video:
Plan your video in advance.
Make sure there's plenty of light.
Think about the background so it's not too distracting.
Check the audio is clear and be aware of any background noise that might be picked up.
Avoid shaky footage by using a tripod or placing your camera on a steady surface.
Use your phone in landscape mode (that is, horizontally instead of vertically).
Be prepared to do a few takes! Practice makes perfect.
How much should I involve my nominee in the process?
We recommend you involve your young person in the nomination process. Discuss with the young person why you want to nominate them for the Awards, and talk about which category they would like to be nominated for.
Sometimes it might be nice to nominate your young person as a surprise, however if you choose to do this we recommend speaking to that person's support networks and mentors for letters of reference.
What happens if my nomination is successful?
Congratulations on your successful nomination! We will call you, as the nominator, to discuss next steps. You can then tell your young person the great news.
In December, Award recipients are flown to Wellington with their nominator and their social worker (or other support person) to meet the Prime Minister and celebrate with a ceremony at Parliament to receive their award.
What happens if my nomination is not successful?
The intent of these awards is to is to recognise outstanding care-experienced rangatahi and in doing so, all nominees will receive a certificate as a tohu of their achievements.
You are able to nominate the same young person next year, provided they meet the criteria.
I need help with my nomination. Who can I ask?
We're here to help, so contact us at: PrimeMinistersAwards@ot.govt.nz for help with the nomination process.
The awards
What does it mean to be a recipient of an award?
Being nominated and selected is an honour. Our recipients are being recognised for their strength and resilience, their achivements, and the amazing journey ahead of them.
How many awards are available?
There are between 15 and 20 awards available each year.
How are the awards' winners chosen?
A selection panel will read all nominations and meet to choose the recipients.
Panel members have two weeks to read and consider all nominations before meeting to discuss and select the recipients.
Unsuccessful nominees will be acknowledged with a certificate to ensure they are still recognised for their nomination and positive contribution.
Who is on the selection panel?
The selection panel is made up of representatives from NGOs and sector partners, the Oranga Tamariki Leadership Team and a previous recipient of a 2019 Prime Minister's Oranga Tamariki Award.
Is this process confidential?
Yes, the selection process is confidential.
All members of the selection panel sign a confidentiality agreement, and nomination packs will be destroyed following the panel meeting. One digital copy will be kept in a password protected folder for future reference.
If recipient information is shared, this will be in consultation with both the nominator and young person.
The awards ceremony
Can I attend the Awards?
Yes! If your nominee is a successful recipient, you and their social worker (or other support person) will be able to attend the celebration day and Awards ceremony with them.
Is there any support to prepare for the Awards ceremony?
We understand that there can be some anxiety around not knowing what to expect from the day and want our recipients to feel prepared and excited.
We send each winner an information pack prior to the ceremony with information about what to expect on the day and how the ceremony will run. If there are any further questions you can email them to: PrimeMinistersAwards@ot.govt.nz and we will make sure they are answered.
We acknowledge how important it is for our winners to be surrounded by people they know and trust. Each recipient is able to bring along a support person to share the day with in addition to the person who has nominated them for the award.
What do we wear to the Awards ceremony?
This is a chance to dress up and feel your best. It's also a good idea to be comfortable but we can't recommend enough that people wear something that makes them feel special.
How is travel arranged to attend the Awards?
We will arrange and pay all travel for yourself, their social worker (or other support person) and the recipient. We'll be in touch with you directly.
Will the young person be interviewed or photographed at the Awards? Where does this get published?
There will be a photographer there on the day. There are also opportunities for young people to share their story with media if they are interested. This may include regional newspapers, magazines, television or internal news channels. These options will always be discussed with the young person to ensure they understand what's involved and permission to any information and photographs used.
When completing the nomination form make sure to check what your young person is comfortable with.
Get in touch with us at: PrimeMinistersAwards@ot.govt.nz if you'd like to discuss this further or have any questions.
Published: July 17, 2019 · Updated: July 15, 2020