Make a nomination
Who can be nominated for a Prime Minister's Oranga Tamariki award, and how to make and submit a nomination.
Transcript
Prime Minister's Oranga Tamariki Awards 2020 nominations promotion – video transcript
(Music starts and plays in the background)
Olivia Ashby Cartwright (Social Worker):
The Prime Minister's Oranga Tamariki Awards are an awesome experience.
Jacinda Ardern (Prime Minister):
And a great way to celebrate and lift up our rangatahi.
Mana Harding (Oranga Tamariki HR intern):
If you know a young person who's in care, or has been in care.
Bakhtawar Sattha (Social Worker):
Who might be studying hard, has overcome adversity, has a vision, has dreams.
Jacinda Ardern:
Then nominate them now
Monisha Reddy (2019 Award recipient):
Selected rangatahi will be flown to Wellington for a big day out – to meet other like-minded young people and of course.
Mana Harding:
The big awards ceremony.
Jacinda Ardern:
Recognising Aotearoa's rangatahi for being – awesome.
Saron Bekele (Team Administrator; Tamariki Advocate Voice of Children):
Nominations are open now, and they close on the 14th of September. Anyone can do it.
Olivia Ashby Cartwright:
So, go to the Oranga Tamariki website and find out how you can nominate someone deserving now.
Jacinda Ardern:
Thank you.
(Prime Minister's Oranga Tamariki Awards logo comes on screen)
End of transcript.
Who can be nominated
The Prime Minister's Oranga Tamariki Awards are about the potential a young person in care has and how they may be proving this already. We are recognising their incredible journeys and offering support so they can continue to succeed and realise their ambitions for the future, despite their difficult start in life.
Any young person in care who is committed to their goals can be nominated. They must be:
aged between 15 and 21 years at the time applications are called for
in care or youth justice, or have experienced care within the last two years (within Oranga Tamariki or an iwi or NGO provider across New Zealand).
Who can make a nomination
Anyone can nominate a young person in care for an award. This includes all social workers, caregivers, teachers, support workers, and people from the community such as kaumatua, coaches or mentors. Nominators must be people who are positively and strongly involved in the young person's life.
How to submit a nomination
Make sure the young person you want to nominate is eligible.
Fill out the nomination form (you can either download and print the form or fill it in electronically).
Gather supporting evidence and save this into a single file.
Send your completed nomination and supporting evidence by email to: PrimeMinistersAwards@ot.govt.nz
Get your nominations in by 5pm, Friday 4 September 2020.
Tips for a great nomination
Get the young person involved
Being nominated is an achievement in itself and all nominees will be acknowledged. Where possible, include the young person you are nominating in your application process. They may want to write a letter, include things like their artwork, photos and achievements at school.
Tell their story
The application should tell the story of the potential of the young person, rather than too much detail about their past.
Be creative
Include copies of certificates, photos and anything else that will make your young person really stand out. You can also include references from people like a teacher, sports coach, school principal or caregiver.
We're here to help. If you have any questions about your nomination, read our FAQs or contact us at: PrimeMinistersAwards@ot.govt.nz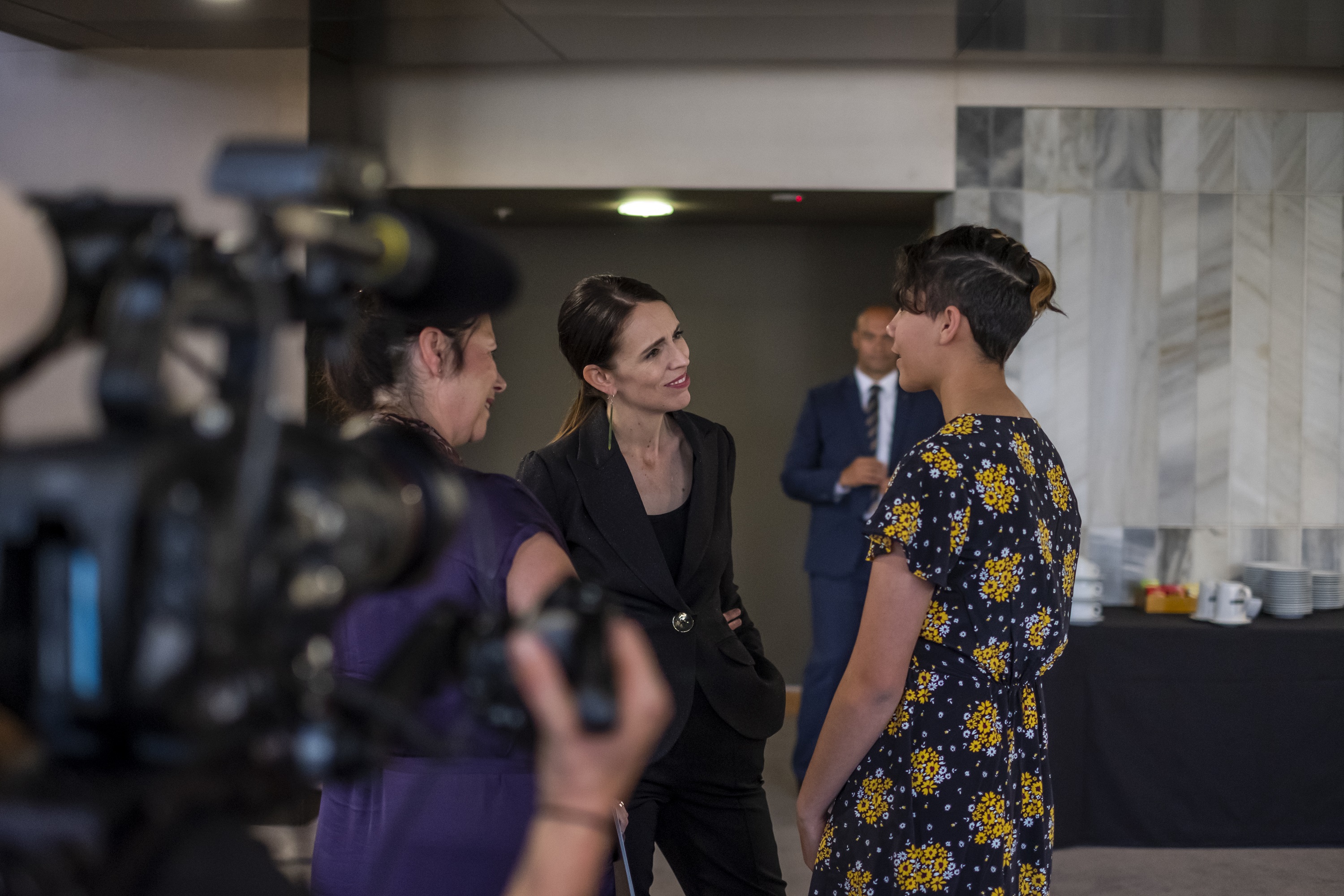 Published: July 17, 2019 · Updated: July 13, 2020