Act of kindness
A random act of kindness from a store owner in Whangarei has made a big difference for a child in our care and his whānau.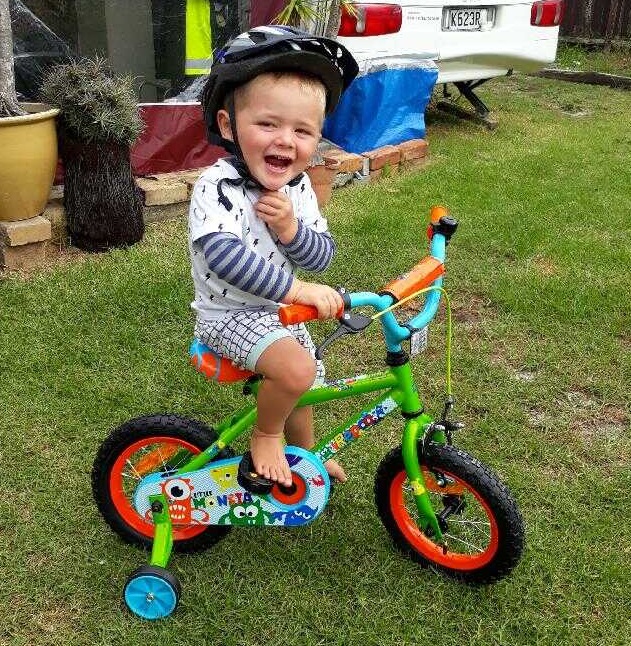 Above and beyond
Two-year-old James was gifted a bike by AvantiPlus after his caregivers and paternal grandparents, Ani and Karl, visited the shop.
Tracey, the store owner, wanted them to have the bike for free as she felt they would appreciate it. James was "blown away" when he saw it, Ani says.
"I thought it was beautiful and so genuine what that lady did. She said to us, 'every so often I like to do a random act of kindness'. I just burst into tears and gave her a big hug," Ani says.
These acts of kindness can also make a positive difference for our social workers. 
James' social worker, Tim*, encouraged the family to get him a bike to develop his coordination and get him excercising outside.
It raised his spirits when he heard that the local Avanti shop had gifted them one.
Changing perceptions
Tim joined Oranga Tamariki in March to help tamariki and whānau in Whangarei.  
Ani and Karl are grateful for this as they say he has gone "above and beyond" for them and James' parents. This has reassured them that Oranga Tamariki is here to help, Karl says. 
"At the start we weren't sure about Oranga Tamariki and we didn't understand how it would work for us as we had heard some bad things about Child, Youth and Family.
"Now, having worked with our social worker and learnt more, we can see the positive difference the Ministry can make," Karl says.
Like Ani and Karl, Tim was unsure at first about Oranga Tamariki. He didn't feel encouraged to join the organisation when it was Child, Youth and Family, however this changed after he heard from another social worker about Oranga Tamariki.
"I thought, 'this sounds different to how it used to be'. I heard that staff are better supported and there is someone watching your back," he says. His experience so far has been true to this.
"I have an awesome supervisor and manager, and the training is the best I have ever had by a country mile," Tim says.
"More people and organisations are hearing about Oranga Tamariki and are keen to engage with us."
Helping your community
About 90% of New Zealanders feel a personal responsibility to support children and young people in their communities that they know, but only 49% feel the same responsibility for children and young people they don't know.
This is shown in research we commissioned last year. 
We would love to see more kiwis stepping up, like Tracey, to help close that gap, says James Whitaker, General Manager for Engaging All New Zealanders. 
It can be hard to recognise who would benefit from your help the most and how to help them, but when you have a hunch, it pays to act on it, he says. 
"Care experienced rangatahi have told us that simple acts of kindness, like asking if they're ok or hanging out with them, can have a huge positive impact on their life," James says.
*Name changed for privacy