Combining efforts for tamariki
Oranga Tamariki hosts whānau caregivers and tamariki at the Papakura Marae.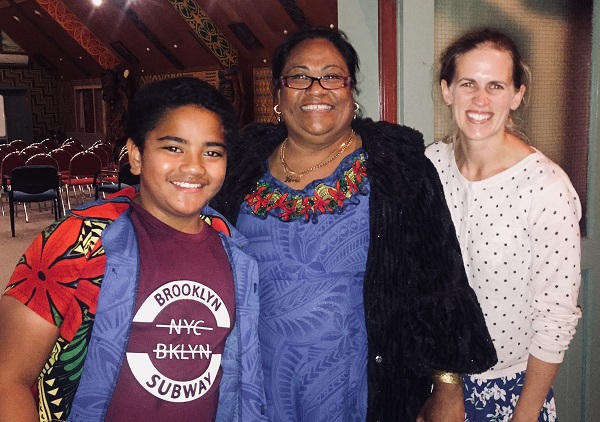 Highly valued partners
It is simple to measure the success of an event when, at the conclusion, guests are already asking for details about the next one!
Such was the case when tamariki and whānau caregivers were hosted at Papakura Marae for a talk on 'Building a Trauma-Informed Community'.
"Whānau caregivers are highly valued and integral to supporting tamariki in our community, so not only did we want to thank them but also to provide an opportunity to network, share and hear from an expert," says Jaymee Wells, Papakura Site Manager. "We put on an amazing dinner and whānau were served by Oranga Tamariki staff."
André Ngāpō of the Brainwave Trust presented to whānau caregivers on how trauma affects the brain and affirmed the things they are doing to help tamariki thrive and reach their full potential.
"It is always a special privilege to work with whānau caregivers who are supporting tamariki often needing extra love, care and attention."
Building the support network
"Some whānau caregivers asked me if I could bring in some specific expert topics for another talk, and another carer even offered to talk to the group about their experience in caregiving and how they kept their marriage on track," Jaymee says.
"The carers were really appreciative and asked when the next event would be.  The opportunity to meet and talk with other whānau caregivers was invaluable for their support network."