Inspiring our tamariki
Lakiesha is a young aspiring social worker, using her experience in care to help tamariki and whānau.
My name is Lakiesha Marie Cummings. I'm nearly 18 years old and I live in Whangarei with my foster parents.
My iwi is Ngāpuhi. I was in care at a kaupapa-Māori family home in Whangarei run by two caregivers who I call Aunty and Uncle.
Tamariki need understanding
I had a bumpy ride in care early on. I ran away a few times, and would fight with my social worker every day and hide when they came to visit me.
I was labelled as unstable and told I needed to do this and I needed to do that, but I was only 14, how was I supposed to take that? I was like, "No I'm not, I'm an independent person and I want to figure out my problems by myself".
That's something that tamariki pick up on a lot. When you don't understand how they are feeling and what they are going through, they are not going to trust you.
My caregivers, Dave and Corrollie, helped me get a new social worker who completely understood what I was going through. She would always have my back, even if I did something bad at school (which was quite often), and she always stayed true to her word.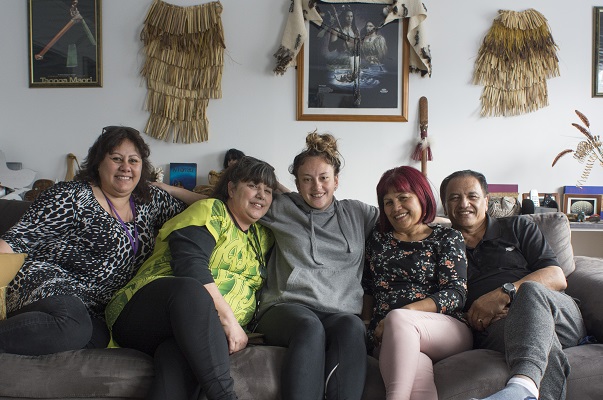 Empower tamariki to be themselves
I don't think our social workers get enough credit.  A lot of them have built our tamariki up to be the people they are today.
My social worker helped with that and my caregivers as well. If it wasn't for them, our tamariki could be going through a lot worse.
I'm studying to be a social worker so I can use my experience to empower tamariki to be themselves and stand up for what they believe in.
One of my main goals is to show people that all our social workers want to do is spread positivity within the lives of our tamariki.
Being a role model
I recently did a student placement with Oranga Tamariki and I got the chance to work with some amazing people in the Care Team.
Delveen Andrews (Care Manager) and Trish Harrison-Love (Senior Practitioner) had a huge impact upon my life when I was in care and they have always believed in me.
They threw me in the deep end on day one, and that helped me to realise that as a social worker, you are going to get thrown in the deep end when you don't expect it. I also didn't realise how much planning went in to being a social worker! 
My message to social workers is keep being yourselves, keep inspiring our tamariki, and be a role model for them.
You have to do your best to be someone for them to look up to. Tamariki aren't going to say, "oh, you're cool" or "I look up to you", but really, they do.
Our social workers are amazing. I love every single one of them.