Joining forces for rangatahi
Oranga Tamariki, Police and agencies join forces to find better bail placements for rangatahi
Remand Option Investigation Tool
There's a well-known proverb 'knowledge is power', which fits perfectly with our priority to build stronger partnerships to make life better for rangatahi – especially those navigating the complex youth justice system.
Alongside multiple agencies and experts, we're in the process of trialling a new Remand Option Investigation Tool (ROIT) to help reduce reliance on custodial remand and institutional care.
South Island Youth Justice regional manager Chris Rewha has spent time monitoring the tool as it was trialled in Christchurch Youth Court over the past couple of months.
"It's all about getting to know them, their situation, their whānau, community and their whole world at the time of their court appearance."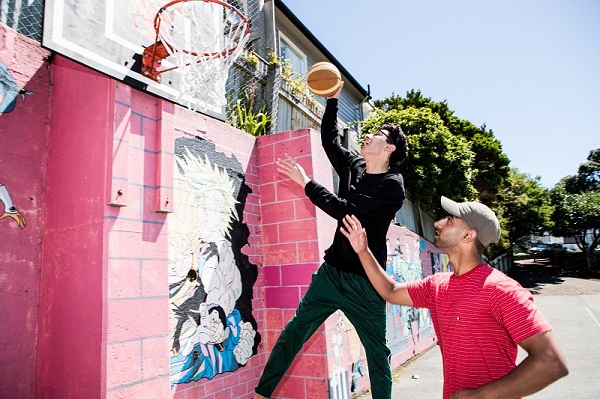 Getting the whole picture
"The Remand Option Investigation Tool helps paint a very clear and concise picture of the young person at that point in time," Chris says. 
"We want to understand what they need to succeed and often being remanded in custody brings everything else positive in their life crashing down – which is exactly what we don't want," Chris says. 
Dr Ian Lambie, Chief Science Advisor for the Justice sector, was asked to develop a tool that would meet the needs of the youth justice sector and young people.
Two eight week pilots in Manukau Youth Court and Christchurch have been completed. It's currently being piloted for eight weeks in the Rotorua Youth Court.
Keeping rangatahi at the centre
Oranga Tamariki, Police, Health and Education and youth advocacy groups are all part of the initiative with other sector experts, providing consultation and critique. 
The tool provides a way for sector partners to pool their information about a young person in a quick and cohesive way. Christchurch Youth Court Police prosecutor Mark Strong says that the multi-agency approach avoided the 'one train of thought' trap.

"There might be a young person who's actually just started a course, for example. If that young person is remanded in custody their position on that course might be compromised," he says. 
The tool means that the court has extra information about the young person that it might previously not have had, and helps to work out if the best option might not be to remand in custody, but to remand with support somewhere else. 
It aims to support collective decision making while balancing the responsibility to protect the public, support victims, and improve outcomes for young people who may be struggling.
This is currently a paper based tool, however planning is underway to design a digital or app based version once the pilot and evaluation have finished.