Making a house a home
Working with a partner organisation has brought aroha and beauty to a re-opened family home for young people in Wellington.
A family home with a difference
The house near Strathmore Park has been owned by Oranga Tamariki and its predecessors since the 1970s, but it had been closed for a year as its resident caregivers moved on. The Wellington site team saw an opportunity to re-develop the home alongside the community, and local NGO Eastern Southern Youth Trust were keen to get on board.
"It's always difficult to recruit family home caregivers, and we wanted the house to be a joint venture involving the community to ensure its success," Site Manager Vicki Carmichael says.
"We'd had discussions along these lines with local NGO Eastern Southern Youth Trust a few years back but there were always challenges. When it became a possibility again more recently, we did a lot of talking to work through them."
"This feels really exciting, it's an incredible new beginning"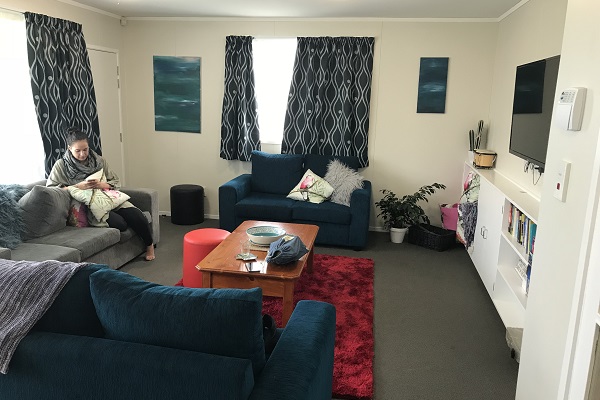 Supporting the community
Eastern Southern Youth Trust has been working in the Strathmore Park community for a decade, supporting families and running activities such as school support, after school care and hip hop lessons.  
They've now dedicated six of their staff to work as caregivers in the family home on Tukanae Street which has been named Te Whare Ahuru Ō Tukanae (the sheltering house of Tukanae).  
A team leader is supporting the caregivers as they work on rotation, and they've worked hard together to turn the house into a home by creating artwork and refurbishing spaces with welcoming décor.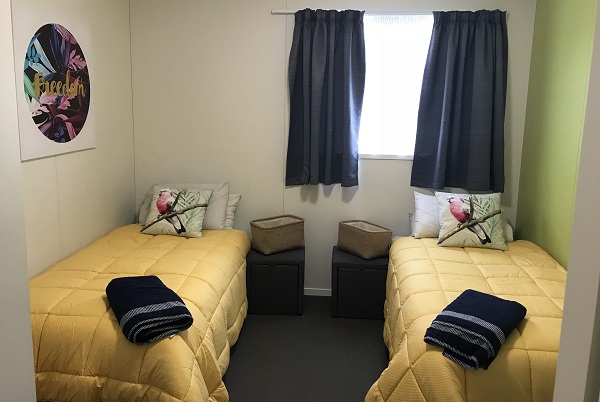 A true partnership
Te Whare Ahuru Ō Tukanae can house up to six young people at a time, with two beds especially for young people in emergency situations. 
When rangatahi come into the whare they'll be connected with the Trust's day-time activities in the area. 
During their stay, their Oranga Tamariki social workers and whānau will come together to work out the best ways to transition them from the home. 
There's a shared understanding surrounding the home that communities have their own solutions and with support they can be brought to life.  
"As Oranga Tamariki we want to work in partnership with others and this feels like it's it," Vicki says.