Making sure young people are heard
A young person shares his experience of being on a youth advisory group, and encourages others to make their voices heard. 
Mana's story
Mana Williams-Eade went into care when he was a baby. He says he's been lucky to have great caregivers who adopted him when he was 12 years old.   
He's now studying architecture and commerce at Victoria University, and works as a Supported Employment Coordinator at Oranga Tamariki.
The 20-year-old is also a dedicated advocate for children and young people in care.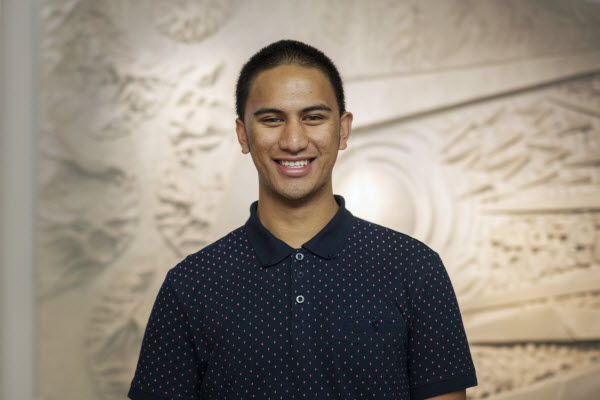 Being on a youth advisory panel
Mana served on a youth advisory panel set up to help inform the establishment of Oranga Tamariki—Ministry for Children and VOYCE – Whakarongo Mai, an independent advocacy service for children and young people in care.
He says it was an awesome experience, and one he'd recommend to others.
"It was a bit overwhelming in some ways. You're in a position of quite a lot of influence, where your voice as a young person has a lot of weight. 
"That was a big responsibility, but also incredibly rewarding."
Amazing opportunities
Mana says he got a lot out of being on the youth advisory panel.
"It gave me greater confidence that what I was saying could make a difference. I learnt about prioritising and having good time management skills. When you're getting the chance to meet with people like government ministers, judges and chief executives, you need to make that time count. 
"The advisory panel was small, and it really became like a family.  Everyone has their own unique story, and their own 'super power', and we got to know each other's vulnerabilities, and how to support each other.    
"Being on the youth advisory panel has opened up some great opportunities for me. I'm now blessed with a very strong network to be able to call on in different situations – not just professionally, but from a life perspective. To have these intelligent and amazing people in my life is pretty special."
"It's awesome to know that our voices are being heard, and that we're part of improving the lives of children in care."
Making a difference
Mana says, "What it all comes back to is that as a member of a youth advisory panel, I've helped create a new system that puts children at the centre; that's something that's never happened before.
"It's awesome to know that our voices are being heard, and that we're part of improving the lives of children in care."
We want to hear from you
Oranga Tamariki is setting up a new Youth Advisory Group, made up of young people who've been in our care. 
The Group will guide us to improve the experiences of tamariki and rangatahi who come into contact with our care and protection and youth justice services. 
It will have 10 members, aged 18 to 24 years, from throughout New Zealand. 
We're seeking applications from young people, and also nominations from their support people.  
Further details are provided in the information sheet, application form, and nomination form, on this page.  
APPLICATIONS HAVE NOW CLOSED. 
If you have any questions, please email yag@ot.govt.nz