Meet our new social workers
Recruitment for more people at the frontline continues as we focus on putting tamariki at the heart of everything we do. 
A fresh approach to recruitment
We're leading a new way of working to support children who need care, creating a major shift in emphasis. We've been looking for dedicated and passionate social workers to play their part in helping change the way New Zealand protects children.
We're taking a fresh approach to our recruitment process for social workers. We've been testing out peoples aptitudes around their written skills, and around how they engage with young people, and how they engage with each other.
Find out more about some of our new recruits, Blake and Sanoj.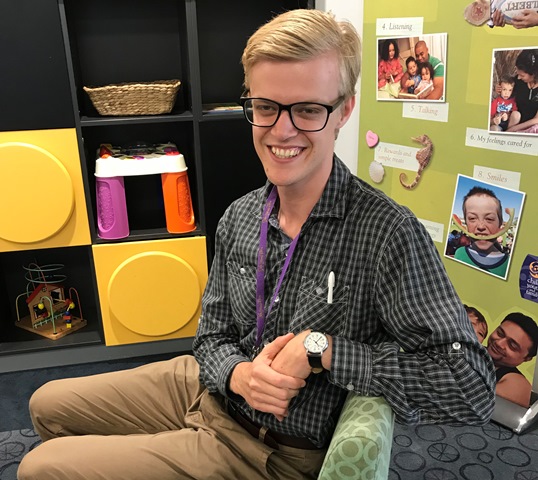 Finding the best ways of support
Blake Gardiner is one of 12 social workers to have joined our Takapuna office since August.
"I especially enjoy working in the duty team, with all the information-gathering, trying to make sense of what's going on in whānau – and finding the best way to support them," he says.
Blake, 22, wasted no time from gaining his Bachelor of Social Work to putting his degree into practice. He says classmates who had placements at Oranga Tamariki spoke highly of their experience.
Blake believes the key to working with children and their families is to be open-minded about supporting the most vulnerable, and gaining their trust.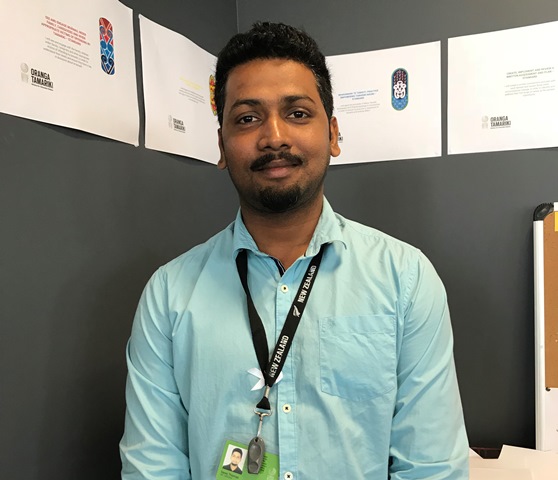 Bringing a fifth language to work!
Sanoj Thomas has also joined our Takapuna office, bringing with him a passion for learning, with a Master of Social Work gained in India, and a Diploma in Alcohol and Drug Studies from WelTec in Auckland.
English is Sanoj's third language after his mother tongue, Malayalam, and Hindi. He's also fluent in Italian, having spent two years as a mental health support worker for a Catholic agency in Rome.
He's about to add a weekly te reo Māori evening class to his schedule.
Sanoj says being conversant in te reo is important to him to show respect to the Māori tamariki and whānau he works with.
Joining the care and protection intervention team in Takapuna is a perfect fit for his skills, qualifications and experience, he says.
Although the job can be challenging and stressful, Sanoj says he has had lots of training and support during his four months on the job.