No task too tough for Tia!
Tiamaaria Wehi is an inspiring young woman whose actions speak much louder than her words.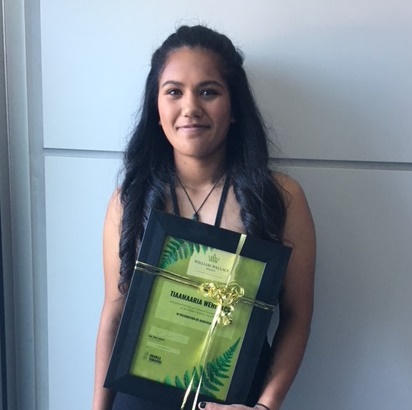 Achieving goals
We recognised Tiamaaria (Tia) and her efforts with the William Wallace Outward Bound scholarship last year and she's looking forward to starting the programme soon. This is another step closer to her goal of joining the Navy where she hopes to travel and specialise in her passion for fitness.
"I know it will be hard and full on, but I know it will help me get the skills I need to become a personal trainer in the Navy."
Tia's faced a number of challenges over the years and spent time in Te Puna Wai O Tuhinapo Youth Justice facility. Throughout that time her mother and whānau continued to provide unwavering support and worked closely with Oranga Tamariki staff to get her back on track.
Tia says, "I used to act cool and swear and get smart to staff, but after a while with the support of people like Tapi and my whānau, I just realised, this isn't going to get me anywhere."
"Tia is held in such high regard by the girls she works with that they actually try harder because they don't want to let her down, they look up to her and respect her."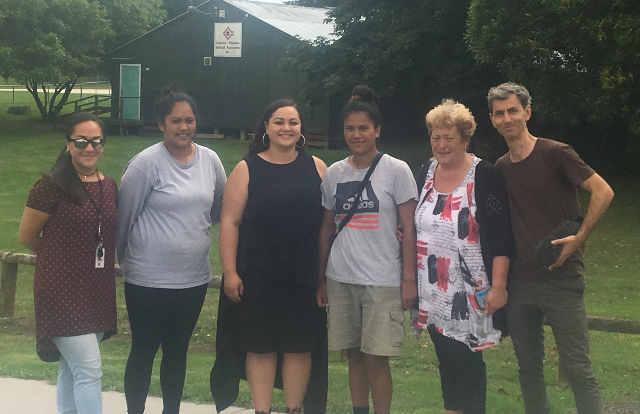 Mentoring and supporting others
Tia is now 18 and living independently in Christchurch but continues to maintain a very close relationship with Papakura Youth Justice Staff and Nancye (Tapi) Caldwell in particular.
Nancye says, "She is a very humble young woman who doesn't really understand what all the fuss is about when we talk about her. She knows how proud we are of her achievements and commitment."
Her quiet exterior masks a formidable and focused individual fearlessly pursuing a dream, while using her experience to help others in the process. Nancye says staff contact Tia often to talk directly to some of the young people they come into contact with.
"I just tell them, I know what they're going through and remind them that people are there to help. I think they listen because I can relate to them and I kind of know what they're going through."
The sky is the limit!
Tia graduated with a Certificate in Sport and Recreation from the New Zealand Institute of Sport (NZIS) last year and was recognised as a top student. Coaching junior rugby and league teams has helped her develop and realise her potential as leader.
NZIS Youth Guarantee Tutor Lucy Flattery says "Tia is someone who would always be willing to help out another class mate and is a natural leader."
Living independently is a new and exciting challenge for her and while she misses her whānau, she is keeping her eye on the horizon.
"I miss them but being by myself and living on my own I focus my attention on what I need to do to get me where I want to go. So it can be hard but at the same time I know it's good for me and my independence."
Her support network of whānau, staff and partners of Oranga Tamariki are also looking forward to encouraging her every step of the way and helping her unlock and fully realise her unlimited potential.