Removing barriers for tamariki and whānau
A well-renowned community paediatrician says the Children's Team is one of the most "optimistic and successful" care services he has been involved in. 
An empowering kaupapa
Dr Roger Tuck retired recently after 35 years in the New Zealand health sector, primarily with the Northland DHB.
Roger is also a champion for the Whangarei Children's Team and has helped break down barriers in the system for hundreds of tamariki and whānau since 2013 when the service was established.
"It is one of the most successful and optimistic models of care I have been involved in in my professional life," Roger says.
It is the end of an era for Roger but just the start for his daughter, Dr Ailsa Tuck, who is the new community paediatrician with the Northland DHB. She has also replaced Roger as a member of the Whangarei Children's Team panel.
Like Roger, Ailsa believes in the Children's Team kaupapa as there is a strong commitment to empower tamariki and their whānau to participate in the decisions that affect them.
"I'm really excited to join the team as there is a real willingness to work together with our families to get practical solutions for them," she says. "They know what they want and need. We just have to work out together how we can make it happen."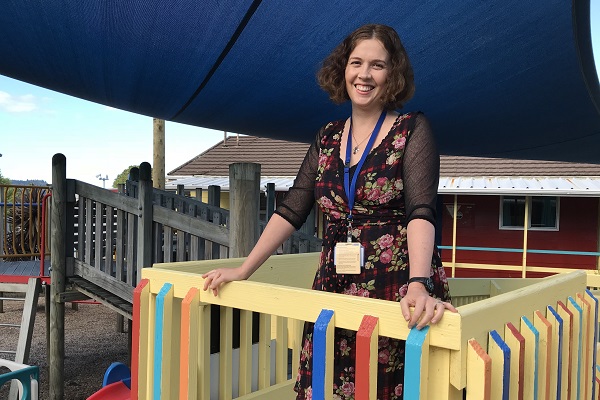 Breaking down barriers by sharing information
As a panel member, Dr Ailsa Tuck meets with professionals from other organisations every week to share and discuss relevant information about tamariki and whānau who are referred voluntarily to the Whangarei Children's Team for support. This ensures organisations from across the sectors are working together to meet their needs.
"We are breaking down barriers between organisations that in the past have been flawed by privacy," she says. "It's a really great kaupapa."
This sharing of information ensures tamariki and whānau receive the support they need as soon as possible, Roger says.
"At the Whangarei Children's Team we are able to join up the dots quickly and share comprehensive information while sitting around a table together. I wished we could do this for a long time."
Working with whānau and partner organisations
With Ailsa's knowledge and input, the panel will continue to make well-informed decisions to support tamariki and whānau, Owen Thomas, the new Children's Team Director for Te Tai Tokerau, says.
 "The team is grateful to have Ailsa on board as she brings valuable experience and information to the table.
"We will continue to work closely with the Northland DHB to support positive outcomes for our families."
Partner organisations are crucial to the Children's Team as they can enable their staff to work as Lead Professionals. Each child or young person and their family that commits to the Children's Team approach is connected with a Lead Professional who coordinates services for them and endeavours to ensure their needs are met.
The Whangarei Children's Team is one of 10 around the country.
Main image, left to right: Owen Thomas, Dr Roger Tuck, Nikki Beazley – Children's Team Service Broker for Health, Tanya Hay – Children's Team Support Manager