Teaming up for tamariki
Front line staff from Oranga Tamariki and Police are working together full-time out of community agency Kapiti Youth Support, to focus on early intervention with youth at risk of offending. 
Sarah and Andrew: sharing is caring
Oranga Tamariki Youth Justice Social Worker Sarah Penny and Kāpiti Constable Andrew Alexander have worked together before but now they'll be sharing an office.
Sarah is a Kāpiti local and has worked as a care and protection social worker in the area previously, where she was in regular contact with Andrew in the Cannons Creek neighbourhood Police team. Now they will work even more closely to reduce offending and therefore the number of future victims of crime.
"It's human nature - when you sit next to someone you hear about things and you share everything," says Sarah. "We'll also get to know the community and will be able to work with community providers."
The aim is that all young people who have the potential to offend are assessed, have a plan and have a chance at a positive and productive future.
Not putting a uniform on each day will be a big change for Andrew but it's the sharing of resources, knowledge and expertise that excites him. "It makes life a lot easier, simple as that really."
"We'll be able to break barriers down and think outside the square"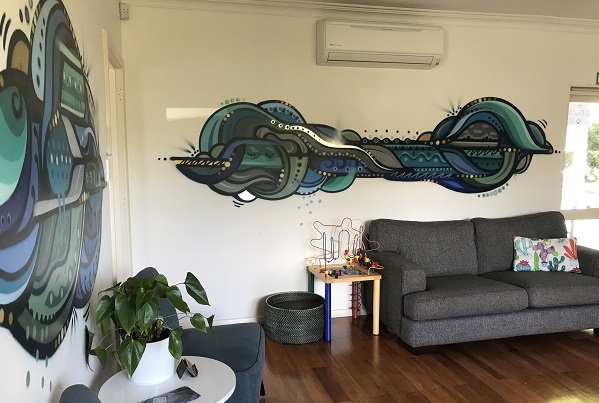 Preventing offending
In this pilot we're working with Police and KYS to identify Kāpiti youth at risk of offending and implement prevention strategies to assist them with pro social activities and future opportunities.
"It's about taking risks, being open minded, and taking an investment approach to our work," says Dean Webley, Greater Wellington Youth Justice Manager.
"We have often talked about co-location with Police and this initiative goes even further – working out of a community agency. Seeing KYS and the strong presence it has in the community, it made sense to start working with young people from the centre with Police."
"We are committed to supporting tamariki and whānau in the area to restore mana, enhance wellbeing and develop resilience. If we can prevent young people getting into the Youth Justice system, then I see this initiative as a success."
"We all want tamariki, rangatahi and whānau happy, healthy and able to prosper"
The start of something real
KYS Manager Raechel Osborne says the co-location will enhance already existing strong relationships.
"We often learn in life that it takes a village to raise a child. I'm excited to be looking at what we can achieve together."
The co-location initiative is based on evidence that integrated services and interventions work best for youth. Police Area Commander for Kāpiti, Tracey Thompson hopes the pilot is the beginning of something really special and something which can be replicated.