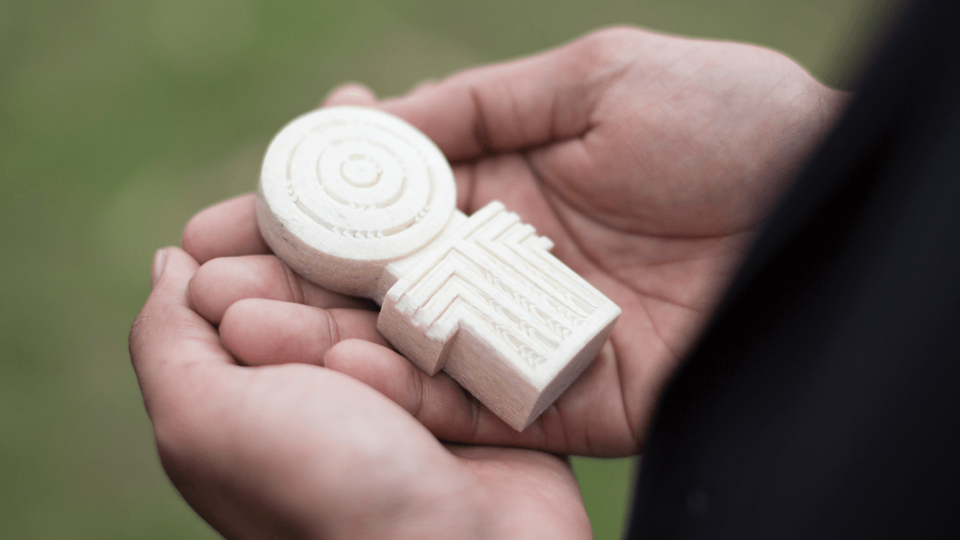 What is Trails of Taonga?
Five precious taonga have been created to honour those who helped a vulnerable or at risk child or young person, even in a small way. The taonga are designed to be passed from person to person, leaving trails of wellbeing wherever they go. In the words of artist Rangi Kipa, 'Mouriora, this owha was crafted by Rangi Kipa on behalf of the giver, it is a gift that was created with you in mind as a symbol of your Manaakitanga me tou aroha.' The hope is that these taonga will help support a culture of stepping-forward in New Zealand. A culture that helps our tamariki thrive.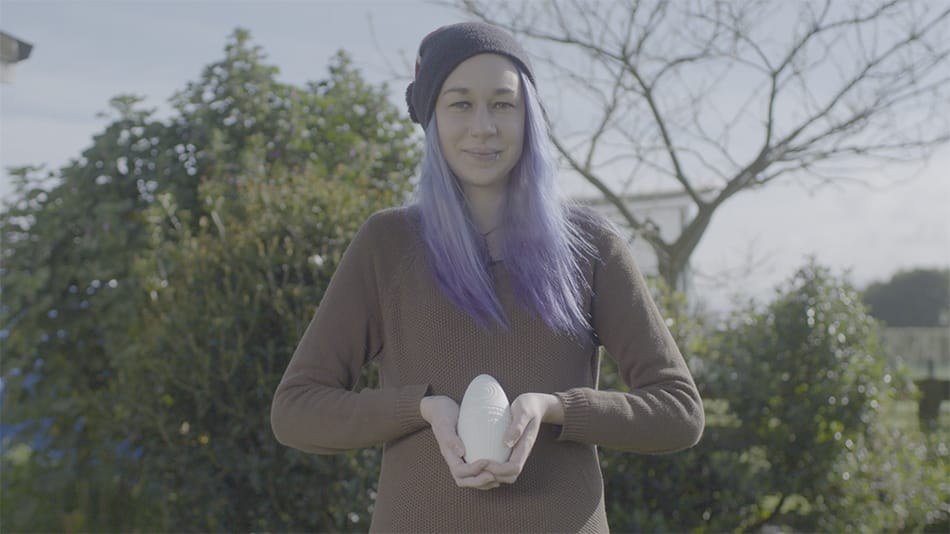 Hannah wanted to honour her caregiver Simone with the taonga, for the long-term commitment, understanding and love that she's shown her over the years.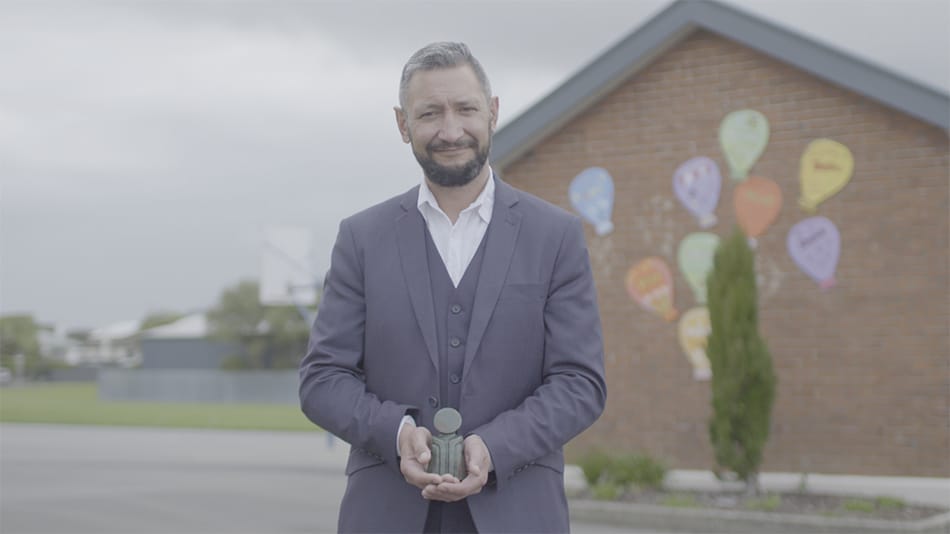 Stan's Story
Stan wanted to honour his youth worker Paul with the taonga, for showing him a different, more positive way of being.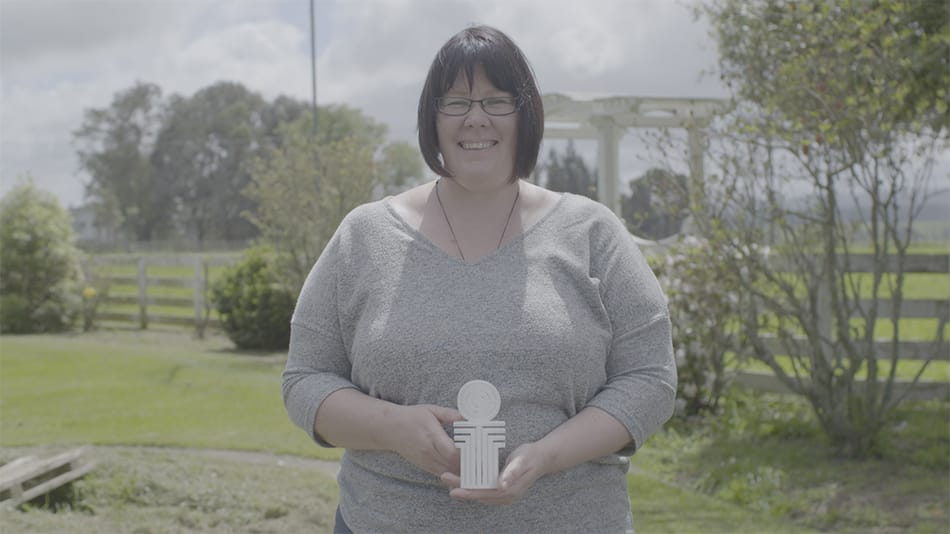 Jan's Story
Jan nominated her mum Myra to be honoured with the taonga, because of the love she has given to babies, toddlers and young children over the last few years.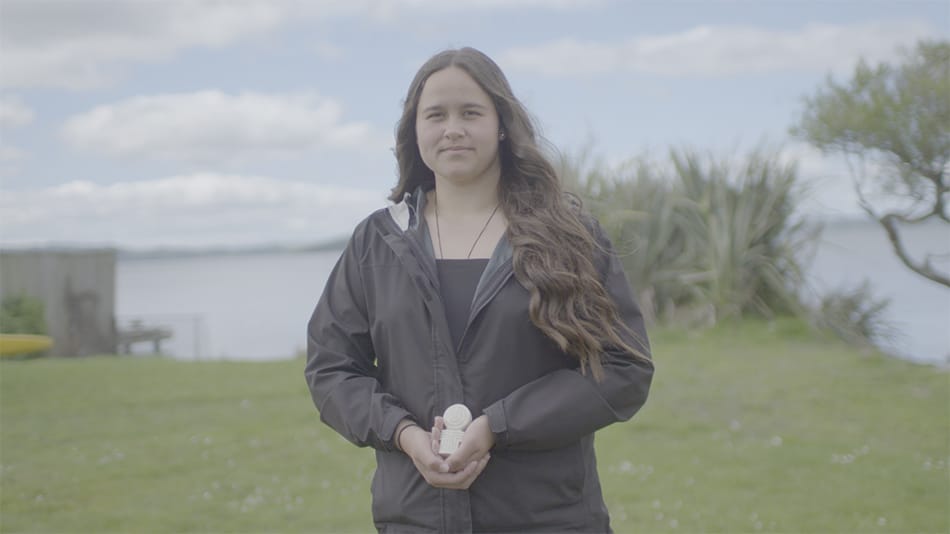 Katarina's Story
Budding sportswoman and scholar Katarina wanted to recognise her teacher Maraea with the taonga, for the dedication and belief she has shown in her.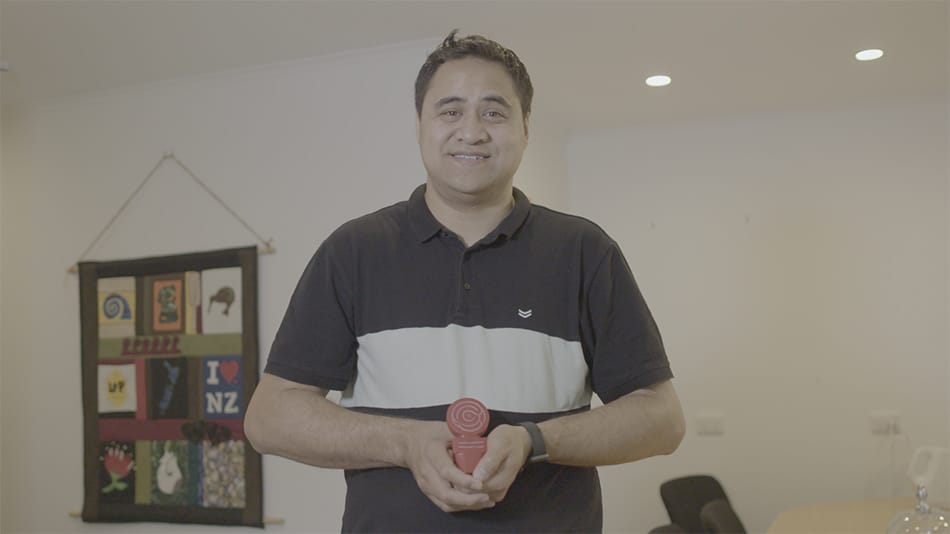 Tamati's Story
Tamati wanted to honour Elizabeth with the taonga, to thank her for helping him to become a good dad.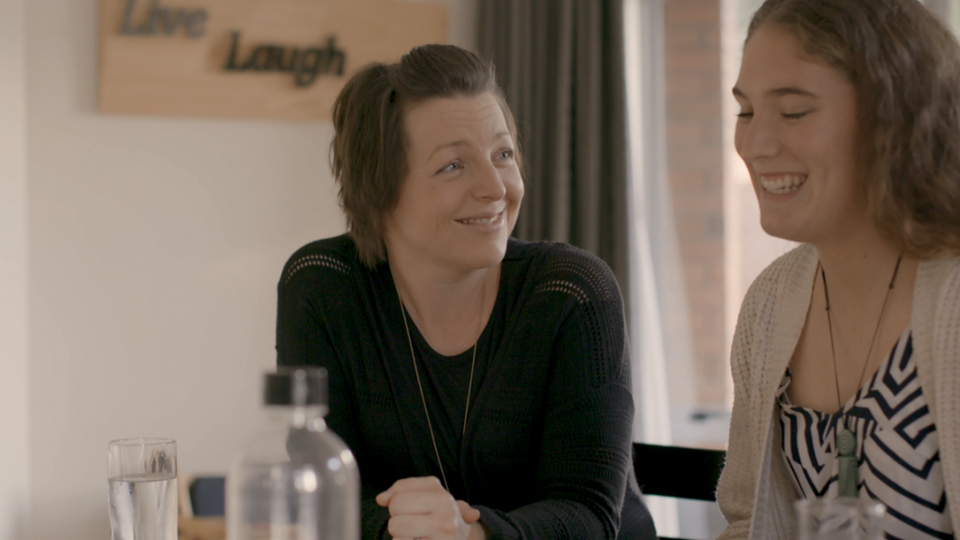 Watch Stephanie's story
Growing up in care left Stephanie feeling invisible. One day a teacher at her school offered to drive Stephanie to her food tech class and continued to offer on a regular basis. While her teacher Nicole may not have realised it at the time this support and attention left a lasting impression on Stephanie's life. Someone was noticing her.

Nicole's small gesture of offering Stephanie a ride to her course left a lasting sense of support and helped Stephanie build her confidence and trust in people.
Watch Shane's story
Shane never would have imagined himself in a shirt and tie. After growing up in a number of different homes, he worried that he lacked the confidence to get a career.
Meeting Chris helped change that. It was something as simple as chats in the park and meeting someone with a super-positive outlook on life that helped Shane find the confidence to apply for, and get a customer service job at L'Oréal.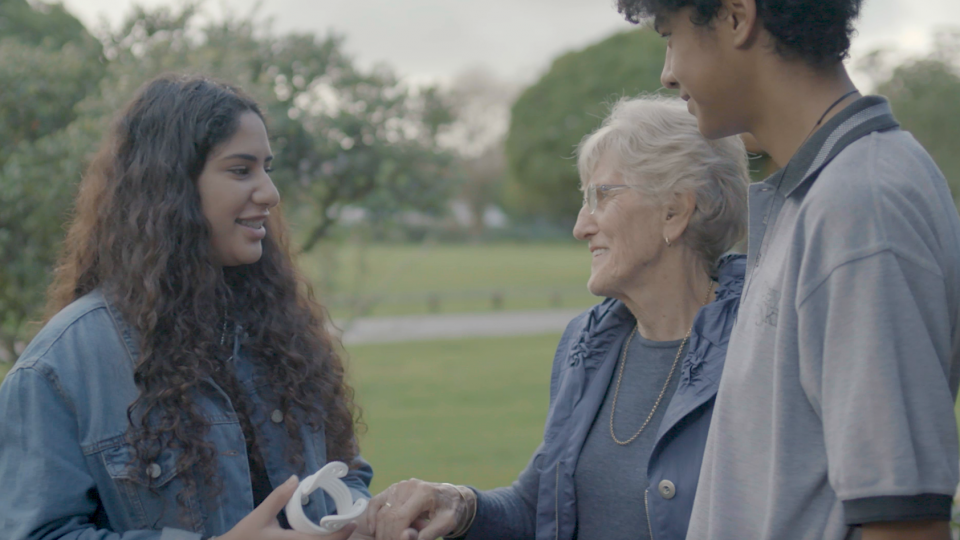 Watch Gen and Henare's Story
Gen remembers how Henare was so traumatised he couldn't speak. But not anymore. Now he never stops.
Looking back, it was everyday things – like board games played with a super-competitive Aunty – that enabled this brother and sister to understand the simple pleasure of 'normal' for the first time.
These stable, positive experiences went a long way to helping them grow into the happy, confident young people they are today.
Watch Carmel's Story
Carmel was in care from when she was a baby, all the way until she was eighteen. At the time, she never realised the small things people had done to help her. But now, looking back, she realises that Mark was there, in the background, asking people to contribute to things like school trips so that Carmel never had to miss out.
Now Carmel is determined to help other kids in care like her, and to make them feel loved no matter what. She puts her caring attitude to life down to many things, but she feels that one of the most important was the help people like Mark provided when she needed it most.
NEED TO TALK ABOUT SOMETHING?
Call us any time, day or night on 0508 326 459 or email contact@mvcot.govt.nz

If telling us your story has stirred up any old feelings, good or bad – and you'd like to talk about them – then be sure to get in touch.
The wellbeing symbol
The taonga is inspired by the wellbeing symbol, which was designed with the guidance of our tamariki. The symbol is full of meaning.

The 'O' represents tamariki at the centre of our lives, protected by circles of whānau, family and community. The 'T' stands for 'Taonga', or highly prized, and shows the community lifting that child up.

Together they form the figure of a child – full of mana, connected with their whakapapa, and loved and supported by the community around them.
Worried about a child?
If you've got a concern we're here for your. Our lines are open 24/7.
Identify abuse
Signs of neglect or abuse can be hard to categorise. Some of the signs can be found here.
Community help
Talk to caring people about any worries you may have.