Tamati wanted to honour Elizabeth with the taonga, to thank her for helping him to become a good dad.
It was six years ago that Tamati first met Elizabeth. He had just become a dad, with twins, and was having a really hard time.
"I used to not like being around children. I was known as the big scary person. I always thought kids didn't like me. I didn't know how to connect with them. I was smacking, yelling and growling, stressed out. And the kids were swearing and hitting other kids. I didn't know any better and it was an endless cycle for us."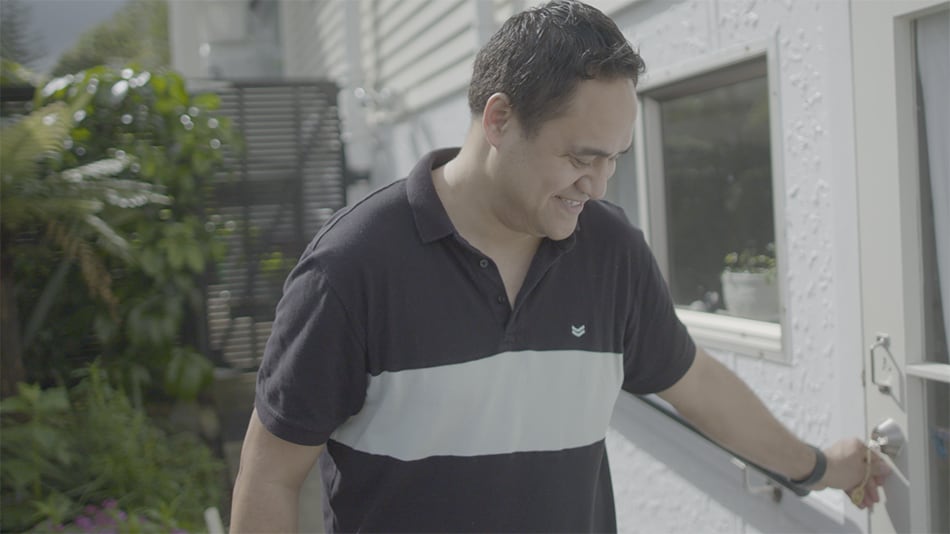 As first-time parents, with no-one around to help, it was a daily struggle.
"I wasn't enjoying that experience one bit. My wife was the same. She never said she'd been enjoying being a mum, up until she met Beth." 
Elizabeth (or 'Beth') had been working with Barnados over a period of 30 years, during which time she had the opportunity to design and develop courses for parents. Over that time she's helped thousands of families in West Auckland and the North Shore – improving the lives of kids, and  the relationships of their parents.
Tamati is eternally grateful for the impact meeting Beth had on him.
"It changed my life. When you're struggling with your kids, everyone leaves you to your own devices."
Tamati believes his parenting style came from his own background.
"I grew up in a harsh parenting way. Parenting in my mind was bossing the kids around. When we hugged and played I thought it was wasting time. When you grow up in a family that says, 'Shut up, sit there, don't talk,' that shapes your idea of parenting."
But through the relationship he formed with Beth everything changed.
"Beth taught me how to love them. How to play with them. How to speak nicely to them. No taking away their stuff. No ignoring them."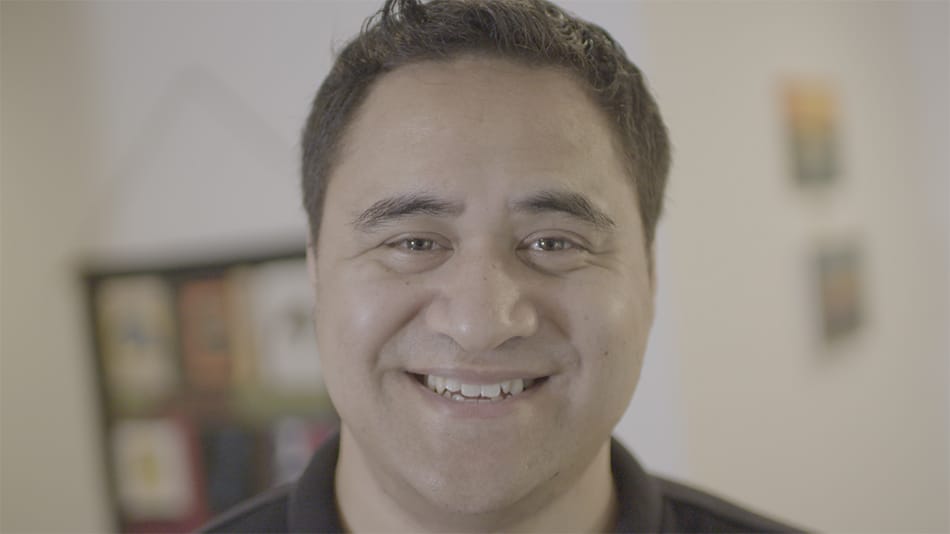 At first Tamati wasn't sure her advice would help.
"When Beth taught me these things, I would ask, 'Why do I have to be nice to the girls?' I thought it wouldn't make them behave. As I parent I just wanted them to learn. I couldn't believe being nice to them would make them nice. "
Tamati recognises that things could have turned out very different.
"If I didn't meet Beth my children wouldn't be as confident. They would be fragile from all the yelling. They wouldn't deal well with stress. They would have learning difficulty because of having a not-so-supportive environment. They would have struggled in school."
"They have confidence. They try new things. They now come from a home where they are supported and encouraged."
It's also been a big change for Tamati's own personality.
"There isn't a kid now that I can't make friends with. Parents of my girls' friends say to me, 'You're Tamati – my daughter told me you're the best dad in the world. That's what I'm known as around the school."
Now Tamati and Elizabeth work for Whānau Marama Parenting.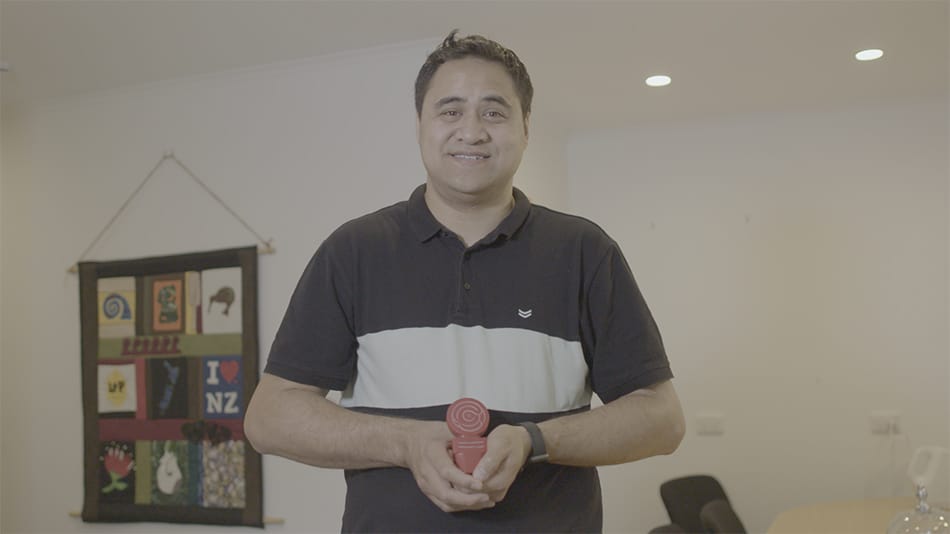 "Together, we've helped hundreds of families. We've got a whole photo wall of families that have had their lives changed through our work.
"Beth taught me how to deliver courses – to teach. She passed on her knowledge to me of how to do it. Mandarin, Korean. She's passing it on, to help lots and lots of families. But I was the first."
And Tamati has noticed that it has helped his relationship with his wife too.
"We're more patient with each other. More honest and open. We didn't know how important having a good relationship was back then. If you don't know how to relate to your children positively, then you don't know how to relate to your partner.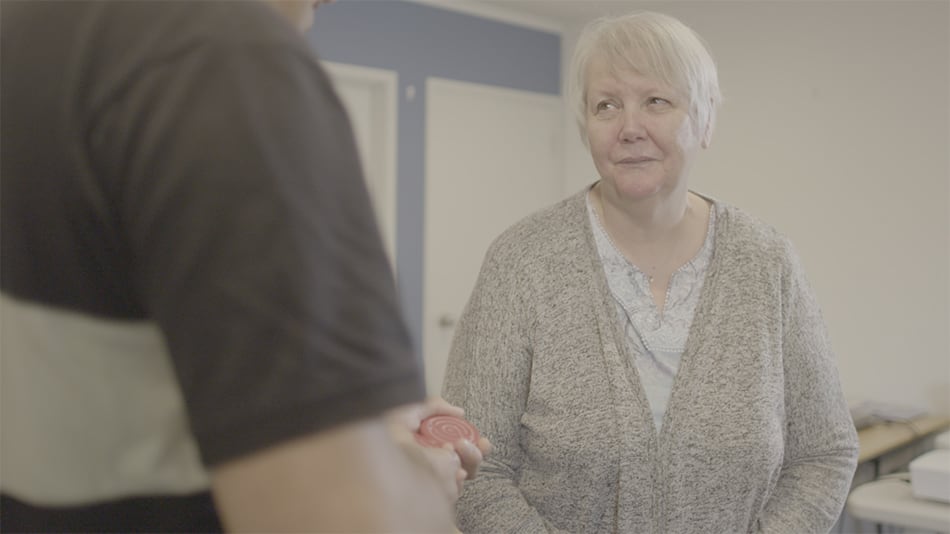 "We speak respectfully and don't judge as much. We're much more open."
Tamati believes it's the simple things that matter most.
"We always say goodbye, always says hello. My wife will say to our kids 'What's the best thing that happened to mummy?' and they say, 'Us!' They know their value as children. They know they're valued and loved."
Tamati just wants to say thanks to Beth for everything she's done: 
"We're so glad that you came into our world. You helped us, I'm so glad you were a part of our lives."
Overall, it's had a profound effect.
"I've developed emotionally. In a lot of areas of life. When you're at work, grinding, in survival mode parenting in those early years, you don't really get the chance to grow and develop.
"I'd be hiring and firing people mercilessly, and yelling at my kids and not spending time with them. They started daycare at six am, and there was only two hours for bathing, feeding and bed. That's how life feels when you have tunnel vision – when you're just trying to get by. The little things can be lost. Now, with Beth's help, my awareness had been opened up from a tunnel to an open world."