Family Start
Family Start is an early home visiting programme, focused on children and tamariki. The programme works with whānau and families to improve a child's health, learning and relationships.
About Family Start
Family Start looks at the child's environment, their family or whānau circumstances, and their safety.
Participation in the programme is voluntary, and it supports families and whānau who are struggling with challenges or problems that put the health, education and wellbeing of a child at risk.
Family Start visits can start in the early stages of pregnancy (from three months) and referrals are taken up until a baby is 1 year old. Family Start may continue with the same family until a child is school aged, but only if needed.
In exceptional circumstances, a new referral can be taken for a child of up to 2 years.
Challenges we can help you with
We can help when a parent or caregiver has any of these challenges:
Mental health issues.
Drinking, using drugs or gambling too much.
Abuse as a child.
Serious problems with partners, family or whānau.
Knowing how to make sure a child is healthy and growing strong.
A child has a disability or needs special care.
The family has been involved with Oranga Tamariki (formerly Child Youth and Family) or they've been involved with the family or whānau.
They're a young parent that needs extra support.
Family Start is about improving a child's health, learning and relationships.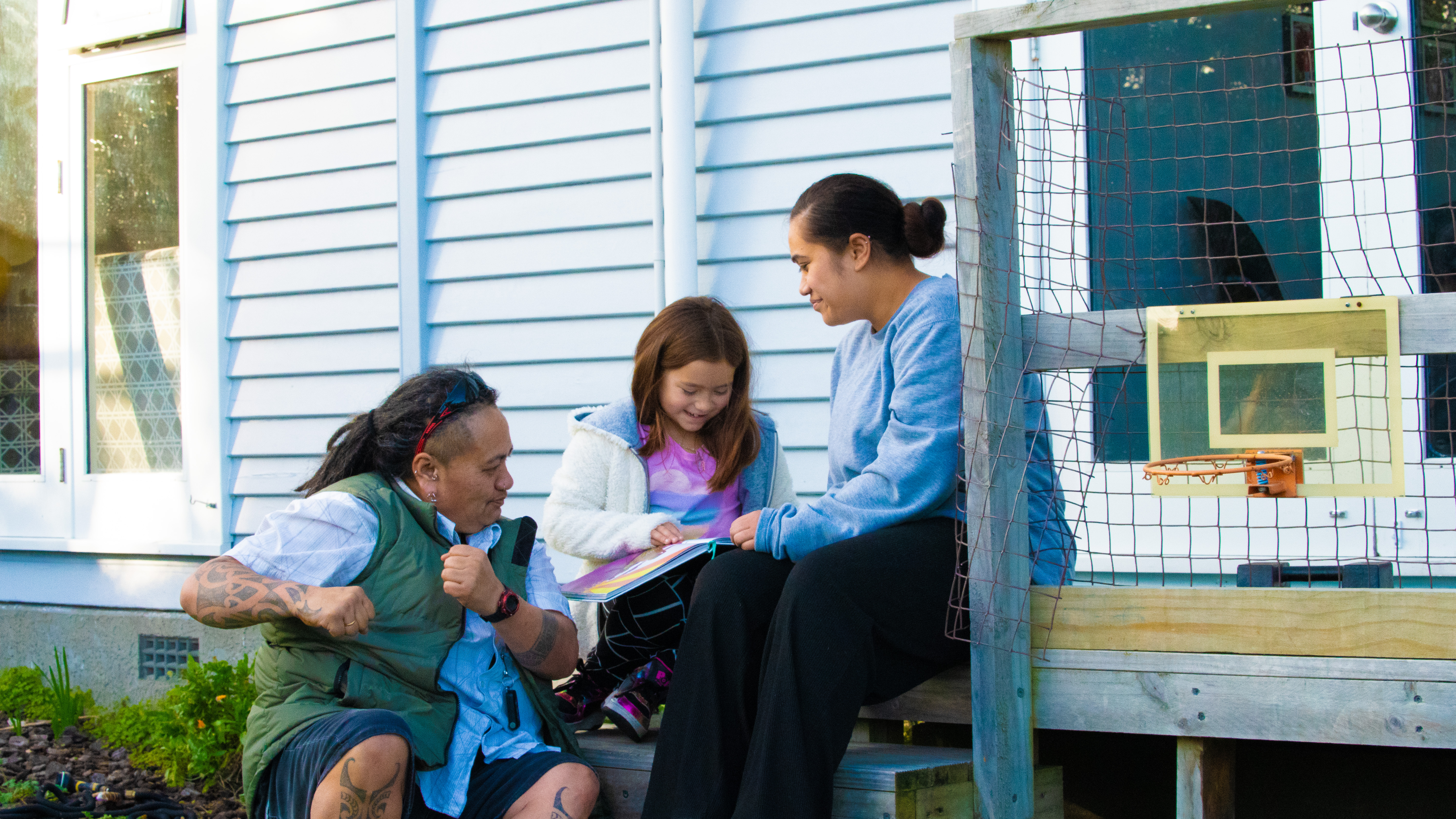 How it works
A Family Start whānau or family worker will:
visit them at home, starting once a week, and get to know them, their child, their partner and any family or whānau
find out what parts of being a parent they've already got sorted and what they need help with
help get the right health care for their child
explain how their baby is growing and changing at different ages
help them work out what they want to achieve, change or improve, and make a plan with them to help get there
offer advice and ideas, and help them solve problems as they work towards their goals
put them in touch with other help or services they might need
support them to keep their baby or child safe
help them understand what they can do as a parent at different stages as their child grows.
Working alongside us
Family Start is not an alternative to emergency or crisis help from other organisations, but we do work with other agencies and professionals to support parents in caring for their child.
For example, through this Work and Income subsidy, families enrolled in Family Start or Early Start may be able to get financial help so their children or tamariki can participate in early childhood education.
Refer someone
If you would like to refer a family or whānau to Family Start, you can talk to a doctor, midwife, Well Child nurse, or any service involved with a family. You can also contact a Family Start provider to find out more about the programme, and to access a copy of their referral form. Information about the Referral and Intake process is in the Family Start Programme Manual [PDF, 2.3 MB] , Section 3. A list of Family Start providers and locations is provided below.
When referring a family or whānau, please ensure:
the family or whānau is aware of your concerns and why you think a referral might help them (we encourage you to complete the referral form with the family)
the strengths and aspirations of the family are acknowledged
the family gives consent for the referral.
Send the referral form, along with any supporting documents, to your local Family Start provider. The provider will contact the family within five days to arrange an initial visit and confirm whether it's the right service for the family. They'll also let you know the outcome of the initial visit.
Family Start providers are happy to talk through any potential referral if you – or the family – are unsure the programme is the right way forward.
Published: July 1, 2021 · Updated: July 1, 2021